Speakers
Keynote Speakers: France A. Córdova | Alan I. Leshner | Wanda Ward
A | B | C | D | E | F | G | H | I | J | K | L | M | N | O | P | Q | R | S | T | U | V | W | X | Y | Z
France A. C
ó

rd

o

va


Director, National Science Foundation

France A. Córdova, was sworn in as director of the National Science Foundation (NSF) on March 31, 2014. Nominated by President Barack Obama to head the $7.2-billion independent federal agency, she was confirmed by the U.S. Senate on March 12. Córdova leads the only government science agency charged with advancing all fields of scientific discovery, technological innovation, and science, technology, engineering and mathematics (STEM) education. NSF's programs and initiatives keep the United States at the forefront of science and engineering, empower future generations of scientists and engineers, and foster U.S. prosperity and global leadership.
Córdova is president emerita of Purdue University, where she served as president from 2007 to 2012. From 2002 to 2007, she led the University of California, Riverside, as chancellor and was a distinguished professor of physics and astronomy. Córdova was the vice chancellor for research and professor of physics at the University of California, Santa Barbara, from 1996 to 2002.
From 1993 to 1996, Córdova served as NASA's chief scientist. Prior to joining NASA, she was on the faculty of the Pennsylvania State University where she headed the department of astronomy and astrophysics from 1989 to 1993. Córdova was deputy group leader in the Earth and space sciences division at Los Alamos National Laboratory from 1988 to 1989 and staff scientist from 1979 to 1989. She received her Bachelor of Arts degree from Stanford University and her doctorate in physics from the California Institute of Technology in 1979.
More recently, Córdova served as chair of the Board of Regents of the Smithsonian Institution and on the board of trustees of Mayo Clinic. She also served as a member of the National Science Board (NSB), where she chaired the Committee on Strategy and Budget. As NSF director, she is an ex officio member of the NSB.
Córdova's scientific contributions have been in the areas of observational and experimental astrophysics, multi-spectral research on x-ray and gamma ray sources and space-borne instrumentation. She has published more than 150 scientific papers. In 1997, she was awarded an honorary doctorate by Loyola Marymount University, Los Angeles. She is a recipient of NASA's highest honor, the Distinguished Service Medal, and was recognized as a Kilby Laureate in 2000. The Kilby International Awards recoginze extraordinary individuals who have made "significant contributions to society through science, technology, innovation, invention and education."
Córdova was elected to the American Academy of Arts and Sciences and is a National Associate of the National Academies. She is also a fellow of the American Association for the Advancement of Science (AAAS) and the Association for Women In Science (AWIS). She is NSF's 14th director, succeeding Subra Suresh who stepped down in March 2013.
Córdova is married to Christian J. Foster, a science educator, and they have two adult children.
Alan I. Leshner
American Association for the Advancement of Science
National Science Board
Alan I. Leshner has been Chief Executive Officer of the American Association for the Advancement of Science and Executive Publisher of the journal Science since December 2001. AAAS (triple A-S) was founded in 1848 and is the world's largest, multi-disciplinary scientific and engineering society.
Before coming to AAAS, he was Director of the National Institute on Drug Abuse (NIDA) from 1994-2001. One of the scientific institutes of the U.S. National Institutes of Health, NIDA supports over 85 percent of the world's research on the health aspects of drug abuse and addiction.
Before becoming Director of NIDA, Leshner had been the Deputy Director and Acting Director of the National Institute of Mental Health. He went to NIMH from the National Science Foundation (NSF), where he held a variety of senior positions, focusing on basic research in the biological, behavioral and social sciences, science policy and science education.
He went to NSF after 10 years at Bucknell University, where he was Professor of Psychology. He has also held long-term appointments at the Postgraduate Medical School in Budapest, Hungary; at the Wisconsin Regional Primate Research Center; and as a Fulbright Scholar at the Weizmann Institute of Science in Israel. He is the author of a major textbook on the relationship between hormones and behavior, and has published over 150 papers for both the scientific and lay communities on the biology of behavior, science and technology policy, science education, and public engagement with science.
Leshner received an undergraduate degree in psychology from Franklin and Marshall College, and M.S. and Ph.D. degrees in physiological psychology from Rutgers University. He also holds honorary Doctor of Science degrees from Franklin and Marshall College and the Pavlov Medical University in St. Petersburg, Russia.
Wanda Ward

National Science Foundation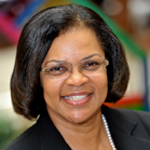 Dr. Wanda E. Ward is Head of the Office of International and Integrative Activities at the National Science Foundation (NSF). The Office works across disciplinary and geographic boundaries to lead and coordinate strategic programs and opportunities that: advance research excellence and innovation; develop human and infrastructure capacity critical to the U.S. science and engineering enterprise; and promote global engagement of scientists and engineers at all career stages. Ward oversees the Experimental Program to Stimulate Competitive Research (EPSCoR); International Science and Engineering, which includes the Europe, China, and Japan offices; and Integrative Activities, which includes the Science and Technology Centers (STC) and Major Research Instrumentation (MRI) programs. Additionally, IIA administers prestigious honorary award programs such as the National Medal of Science, the Alan T. Waterman Award, and the Presidential Early Career Awards for Scientists and Engineers (PECASE).
Throughout her tenure at NSF, Ward has served in a number of science and engineering policy, planning, and program capacities, including Senior Advisor to the NSF Director; Assistant to the NSF Deputy Director for Human Resource Development; Deputy Assistant Director for Social, Behavioral, and Economic Sciences; and Deputy Assistant Director, Education and Human Resources. In these capacities, Ward has led or co-led the development of several NSF-wide activities, including the Human and Social Dynamics priority area, the Science of Learning Centers program, Cyberinfrastructure and the Social Sciences, Cyberlearning Transforming Education, the ADVANCE: Increasing the Participation and Advancement of Women in Academic Science and Engineering Careers program, the Career-Life Balance Initiative, the INSPIRE Initiative, as well as the Innovation through Institutional Integration (I3) activity.
Ward has served on the U.S. President's National Science and Technology Council subcommittees and interagency working groups in the areas of the social, behavioral and economic sciences and science education and workforce development. She currently serves as a member of the Subcommittee on Topics in International, Science, Technology and Innovation (International Subcommittee) of the NSTC Committee on Homeland and National Security. In addition, she served as a member of the International Social Science Council (ISSC) Committee for Developing and Transition Economies (CoDATE) and was an active contributor in the conceptualization, development and implementation of the ISSC World Social Science Fellows Programme. In 2013, she was elected a member to the ISSC Executive Committee (2013-2016).
Ward took the BA in psychology as well as the Afro-American Studies Certificate from Princeton University and the PhD in psychology from Stanford University. She was awarded a Ford Foundation Fellowship; the 2005 American Psychological Association (APA) Presidential Citation; the 2006 Federation of Behavioral, Psychological and Cognitive Sciences Richard T. Louttit Award; and the 2006 U.S. Presidential Rank Award for Distinguished Executive.
Oludurotimi Adetunji

Brown University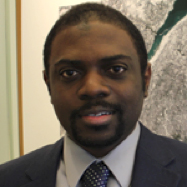 Dr. Oludurotimi Adetunji is an Assistant Dean of the College, Director of Science Center Outreach, and an adjunct assistant professor of Physics at Brown University. He leads the Undergraduate Research and Teaching Award (UTRA) and Innovative Approaches for Communicating Scientific Research Programs. Current projects include the "Science Cartoons (Sci-Toons)" Initiative which engages students from diverse academic background in the creation of animations that tell stories about science, and "Research Elevator Pitch" where students present their research work to broad audience in two minutes without technical jargon. Prior to joining Brown, Dr. Adetunji was an Assistant Dean at the Ohio State University. He served as a principal investigator on NSF funded proposals, including the development of an intervention model for discovering and inspiring future Geoscientists. He earned a PhD. in Experimental Condensed Matter Physics from The Ohio State University and a B.S. in Physics and Computer Science (summa cum laude) from Fisk University.
Jamie Bell

Center for Advancement of Informal Science Education

Jamie Bell has been the project director of the Center for Advancement of Informal Science Education (CAISE) since October 2010. He has over 25 years experience in informal science education working at the Exploratorium, the Harvard-Smithsonian Center for Astrophysics Science Media Group, TERC, Petrosains: The Discovery Center in Kuala Lumpur, Malaysia, and the University of Pittsburgh Center for Learning in Out-of-School Environments (UPCLOSE).
John Besley

Michigan State University
John is an associate professor and Ellis N. Brandt Chair in the Department of Advertising and Public Relations at Michigan State University. He studies how views about decision-makers affect perceptions of new technologies with potential health or environmental impacts. This focus includes consideration of both mediated exposure through newspapers, television programs and web content, as well as face-to-face public engagement exercises (e.g., public meetings). His work emphasizes the need to look at both citizens' perceptions of decision-makers and decision-makers' perceptions of the public. More generally, John explores the relationships between media use, public engagement and health and environmental risk perceptions. His research has touched on public perceptions of nanotechnology, biotechnology, and energy technologies (particularly nuclear and hydrogen and fuel cell technologies). He has also been involved in research into journalistic norms related to coverage of public engagement. His work has appeared in high-ranking journals including Science Communication, Public Understanding of Science and Risk Analysis, as well as a range of edited volumes. He has received funding from the National Science Foundation and the United States Department of Agriculture. As an instructor, John focuses on community relations and civic engagement, crisis and risk communication, science communication, and media relations. Prior to his Ph.D., John worked in the Policy and Communications division of Environment Canada on international environmental issues.
David Blockstein

National Council for Science and the Environment

David E. Blockstein, Ph.D. is Senior Scientist with the National Council for Science and the Environment (NCSE). At NCSE, founded the Council of Environmental Deans and Directors (CEDD), the Council of Energy Research and Education Leaders (CEREL) and co-founded the Association for Environmental Studies and Sciences (AESS). He is a member of the National Science Foundation's Advisory Committee on Environmental Research and Education (AC-ERE). Dr. Blockstein has been engaged in diversity issues starting as a graduate student in ecology at the University of Minnesota. He is the PI on the NSF-funded Climate Adaptation and Mitigation E-Learning (CAMELclimatechange.org) project, which includes a partnership with the American Indian Higher Education Consortium (AIHEC). In 2008 he received the American Institute of Biological Sciences (AIBS) Distinguished Service Award.
Jeanne Braha

American Association for the Advancement of Science

Jeanne Braha is Public Engagement Manager at AAAS. A science communications and public engagement professional, she is responsible for the daily operations of the AAAS Center for Public Engagement with Science and Technology. The AAAS Center for Public Engagement provides a vehicle for boosting public awareness and understanding of the nature of science and the work of scientists, while at the same time increasing public input into scientific research and policy agendas. Braha's work encourages scientists to take a more personal and proactive interest in public engagement, using evidence-based approaches. She previously worked in civic engagement, science education, and science communications at the National Academy of Sciences and other organizations.
Jeff Buehler

Project LIFTOFF

After running a youth program for 11 years, Jeff joined the Missouri AfterSchool Network to coordinate the Missouri Afterschool Resource Center. For five years, Jeff and his statewide staff developed the technical assistance and professional development infrastructure that supported the quality improvement efforts of over 200 afterschool programs annually. In response to the rising needs and interests in providing STEM programming in out-of-school time, Jeff launched Project LIFTOFF (www.ProjectLiftoff.net) as an initiative to secure the resources necessary for quality STEM learning in youth programs. After hosting annual Afterschool Science Academies and coordinating regional STEM efforts through a consortium of Midwestern Statewide Afterschool Networks, LIFTOFF has grown to develop models for building statewide systems for informal science education. Jeff and LIFTOFF remain dedicated to elevating science after school through enhanced partnership development, targeted data collection and evaluation, and intentional STEM program quality improvement.
Nancy Cantor

Rutgers University

Nancy Cantor, chancellor of Rutgers University-Newark since January 1, 2014, is a distinguished higher education leader who is helping to forge a new understanding of the role of universities in society.
Prior to joining Rutgers University-Newark, Cantor served as chancellor of Syracuse University from 2004-2013. At Syracuse University, she spearheaded pursuit of its vision, Scholarship in Action, a view of the university not as a traditional "ivory tower," but as a public good, an anchor institution that collaborates with partners from all sectors of the economy to more effectively serve the needs of society. Under Cantor's leadership, Syracuse University (SU) built on its historical strengths, pursuing cross-sector collaborations in the City of Syracuse that simultaneously enriched scholarship and education, spurring transformation of the older industrial city. These local engagements in key areas-such as environmental sustainability; art, technology, and design; neighborhood and cultural entrepreneurship; and urban school reform-resonate nationally and globally, demonstrated the inter-connectedness of the pressing issues of our world.
The breadth, depth, and success of these efforts earned SU the distinction of being among the first institutions to earn the Carnegie Foundation for the Advancement of Teaching's classification as a university committed to Community Engagement and annual distinction on the President's Higher Education Community Service Honor Roll. They also earned Chancellor Cantor the 2008 Carnegie Corporation Academic Leadership Award. Chancellor Cantor lectures and writes extensively on the role of universities as anchor institutions in their communities, along with other crucial issues in higher education such as rewarding public scholarship, sustainability, liberal education and the creative campus, the status of women in the academy, and racial justice and diversity. Her thought is informed by extensive leadership experience at all levels within public and private universities. Among the ways she brings these combined experiences and domains of expertise to bear on her work are as co-chair of the American Commonwealth Partnership's Presidents Council, a member of the Steering Committee of the Anchor Institutions Task Force, and co-chair of the Central New York Regional Economic Development Council, a post to which she was appointed by New York Governor Andrew Cuomo.
Prior to her appointment at Syracuse, Chancellor Cantor served as chancellor of the University of Illinois at Urbana-Champaign; provost and executive vice president for academic affairs at the University of Michigan, prior to which she had been dean of its Horace H. Rackham School of Graduate Studies and vice provost for academic affairs; she also was professor of psychology and senior research scientist at the Institute for Social Research at Michigan. Previously, she had been chair of the department of psychology at Princeton University.
While at Michigan, she was closely involved in the university's defense of affirmative action in the cases Grutter and Gratz, decided by the Supreme Court in 2003. A leading voice on inclusion, diversity, and full participation, she speaks and writes frequently on these issues, is Principal Investigator on a National Science Foundation ADVANCE Institutional Transformation grant, and has served on national bodies including The Century Foundation Task Force on Preventing Community Colleges from Becoming Separate and Unequal, the National Research Council Advisory Committee for the Office of Scientific and Engineering Personnel and as co-chair of its Committee on Women in Science and Engineering, the Congressional Commission on Military Training and Gender Related Issues, and the Steering Committee of the Ford Foundation project Building Knowledge for Social Justice. In her role as a social psychologist, Chancellor Cantor is recognized for her scholarly contributions to the understanding of how individuals perceive and think about their social worlds, pursue personal goals, and how they regulate their behavior to adapt to life's most challenging social environments.
An author of numerous books, chapters, and scientific journal articles, Chancellor Cantor holds an A.B. from Sarah Lawrence College and a Ph.D. in Psychology from Stanford University. Her academic work has been supported by the National Science Foundation, Andrew W. Mellon Foundation, Ewing Marion Kaufmann Foundation, and Carnegie Corporation of New York, among many others. She is a fellow of the American Academy of Arts and Sciences and a member of the Institute of Medicine of the National Academy of Sciences. Among the boards of which Cantor is a member are the American Institutes for Research, the New York Academy of Sciences, the UC Davis Board of Advisers, and the Say Yes to Education Foundation. She is also past chair of the board of directors of the American Association for Higher Education, the American Council on Education, and a former trustee of Sarah Lawrence College, the Paul Taylor Dance Company, and The Future of Minority Studies. She is a past board member of the National Academies Board on Higher Education and the Workforce, National Academies Roundtable for Science, Technology and Sustainability, Center for Advanced Study in the Behavioral Sciences, American Psychological Society, and the Woodrow Wilson National Fellowship Foundation. In addition, she was national co-chair of Imagining America's Tenure Team Initiative.
Among the awards that Cantor has received are the Distinguished Scientific Award for an Early Career Contribution to Psychology from the American Psychological Association, the Woman of Achievement Award from the Anti-Defamation League, the Making a Difference for Women Award from the National Council for Research on Women, the Reginald Wilson Diversity Leadership Award from the American Council on Education, and the Frank W. Hale, Jr. Diversity Leadership Award from the National Association of Diversity Officers in Higher Education.
Ari Daniel

Independent science writer
Ari Daniel has always loved science. As a graduate student, Ari trained gray seal pups (Halichoerus grypus) for his Master's degree at the University of St. Andrews and helped tag wild Norwegian killer whales (Orcinus orca) for his Ph.D. at MIT and the Woods Hole Oceanographic Institution. These days, as a science reporter, Ari records a species he's better equipped to understand — Homo sapiens. His radio stories have been featured on PRI's The World, Radiolab, and NPR's Morning Edition and All Things Considered. In the fifth grade, Ari won the "Most Contagious Smile" award.
Esther De Smet

Ghent University

A graduate of Ghent University (Master in Classical Studies with a minor in English Literature and Master in Media and Communication Studies) Esther De Smet has been working her alma mater as a policy advisor since 2003. She started her career at the Department for Education as editor of the Education and Examination Code and the course catalogue. She was also part of the team that successfully implemented the new educational structure of Bachelor-Master (as a consequence of the European Bologna Agreement). In 2007 she was asked to be one of the three project managers of the GUIDe project ('Ghent University Information Desk'), thereby kick-starting a brand new customer service. Her primary aim was to develop easily accessible and tailor-made information for growing number of international students and researchers at Ghent University and streamlining the administrative processes they encounter. Some results of this project are: a comprehensive FAQ module (http://www.ugent.be/en/questions), an up-to-date website on life in Ghent (http://www.ugent.be/en/living) and an online tool for the admission of international PhD candidates (http://www.ugent.be/en/research/research-staff/phdwizard). Once the information desk was up-and-running, Esther left the project and joined the Research Department in 2010 where she took on the role of knowledge broker and senior policy advisor. Her responsibilities include internationalization, knowledge management (e.g. the implementation of a research information system) and communication (curator of @ResearchUGent, editor of electronic newsletter and PR material, co-ordinator of the research website etc.). At the moment Esther is also working on a project concerning societal impact of research within the framework of the institutional strategic plan (http://www.ugent.be/en/ghentuniv/strategic-plan).
Nancy Franz

Iowa State University

Nancy serves as the Director for Professional Development for Iowa State University Extension and Outreach. She has served as an Extension agent, specialist, graduate student, and administrator over her life with Extension systems in Wisconsin, New York, New Hampshire, Virginia, and Iowa. When she's not exercising her "extension gene" she loves to read, be outdoors doing silent sports, and consuming dark chocolate.
Megan Heitmann

Iowa State University

Megan has worked as the Assistant Director for the NSF-funded Strengthening the Professoriate (SP@ISU) program, based out of the Vice President for Research and Economic Development Office, since 2010. She is responsible for development and planning of training opportunities for faculty, evaluation efforts, and SP@ISU events. She also serves as the link between faculty and education programs on campus. She has B.S. degrees in Marketing and Business Administration from Southern Illinois University Carbondale, as well as, a Master's Degree in Public Administration from Drake University.
Jane Horwitz

University of Pennsylvania

Jane Horwitz is the Director of the Science Outreach Initiative for the School of Arts and Sciences at the University of Pennsylvania, where she helps to link STEM faculty and other researchers to educational opportunities in K-12 schools and the community. The office grew out of the Penn Science Teacher Institute, a National Science Foundation Math-Science Partnership initiative offering master's degrees and other professional development opportunities for middle and high school science teachers. Prior to assuming this role, she led the Penn-Merck Collaborative for Science Education in the Graduate School of Education, providing programming for K-8 educators from Philadelphia public schools. She has degrees in botany (A.B., Smith College) and science education (M.S.T., University of Pennsylvania), and a certificate in non-profit administration from Penn's Fels Institute of Government. Ms. Horwitz is the former Director of Education of the New Jersey State Aquarium at Camden; she has also worked at The Franklin Institute, Penn's Morris Arboretum and the Brooklyn Botanic Garden, where she was involved with both school and general public programming and exhibits.
Freeman Hrabowski III

University of Maryland Baltimore County

Freeman A. Hrabowski, III, has served as President of UMBC (The University of Maryland, Baltimore County) since 1992. His research and publications focus on science and math education, with special emphasis on minority participation and performance. He chaired the National Academies' committee that produced the recent report, Expanding Underrepresented Minority Participation: America's Science and Technology Talent at the Crossroads. He also was recently named by President Obama to chair the newly created President's Advisory Commission on Educational Excellence for African Americans.
In 2008, he was named one of America's Best Leaders by U.S. News & World Report, which ranked UMBC the nation's #1 "Up and Coming" university the past five years (2009-13). During this period, U.S. News also consistently ranked UMBC among the nation's leading institutions for "Best Undergraduate Teaching" – in 2013, other universities on the list included Duke, Cal-Berkeley, Princeton, and Brown. TIME magazine named him one of America's 10 Best College Presidents in 2009, and one of the "100 Most Influential People in the World" in 2012. In 2011, he received both the TIAA-CREF Theodore M. Hesburgh Award for Leadership Excellence and the Carnegie Corporation of New York's Academic Leadership Award, recognized by many as the nation's highest awards among higher education leaders. Also in 2011, he was named one of seven Top American Leaders by The Washington Post and the Harvard Kennedy School's Center for Public Leadership. In 2012, he received the Heinz Award for his contributions to improving the "Human Condition" and was among the inaugural inductees into the U.S. News & World Report STEM Solutions Leadership Hall of Fame.
He serves as a consultant to the National Science Foundation, the National Institutes of Health, the National Academies, and universities and school systems nationally. He also serves on the boards of the Alfred P. Sloan Foundation, France-Merrick Foundation, Marguerite Casey Foundation (Chair), T. Rowe Price Group, The Urban Institute, McCormick & Company, and the Baltimore Equitable Society. He served previously on the boards of the Carnegie Foundation for the Advancement of Teaching and the Maryland Humanities Council (member and Chair).
Examples of other honors include election to the American Academy of Arts & Sciences and the American Philosophical Society; receiving the prestigious McGraw Prize in Education, the U.S. Presidential Award for Excellence in Science, Mathematics, and Engineering Mentoring, the Columbia University Teachers College Medal for Distinguished Service, the GE African American Forum ICON Lifetime Achievement Award, the American Educational Research Association's Distinguished Public Service Award, and the American Association for the Advancement of Science's (AAAS) William D. Carey Award; being named a Fellow of the AAAS, Black Engineer of the Year (BEYA) by the BEYA STEM Global Competitiveness Conference, Educator of the Year by the World Affairs Council of Washington, DC, and Marylander of the Year by the editors of the Baltimore Sun; and being listed among Fast Company magazine's first Fast 50 Champions of Innovation in business and technology, and receiving the Technology Council of Maryland's Lifetime Achievement Award. He also holds honorary degrees from more than 20 institutions – from Harvard, Princeton, and Duke to the University of Michigan, University of North Carolina at Chapel Hill, Johns Hopkins University, Georgetown University, Haverford College, and Harvey Mudd College.
With philanthropist Robert Meyerhoff, he co-founded the Meyerhoff Scholars Program in 1988. The program is open to all high-achieving students committed to pursuing advanced degrees and research careers in science and engineering, and advancing underrepresented minorities in these fields. The program is recognized as a national model, and based on program outcomes, Hrabowski has authored numerous articles and co-authored two books, Beating the Odds and Overcoming the Odds (Oxford University Press), focusing on parenting and high-achieving African American males and females in science. He and UMBC were recently featured on CBS's 60 Minutes, attracting national attention for the campus's achievements involving innovation and inclusive excellence. A child-leader in the Civil Rights Movement, Hrabowski was prominently featured in Spike Lee's 1997 documentary, Four Little Girls, on the racially motivated bombing in 1963 of Birmingham's Sixteenth Street Baptist Church.
Born in 1950 in Birmingham, Alabama, Hrabowski graduated at 19 from Hampton Institute with highest honors in mathematics. At the University of Illinois at Urbana-Champaign, he received his M.A. (mathematics) and four years later his Ph.D. (higher education administration/statistics) at age 24.
Kemi Jona

Northwestern University

Dr. Kemi Jona is a Research Professor of Learning Sciences and Computer Science at Northwestern University and Director of the Office of STEM Education Partnerships where he leads research and development projects in STEM curriculum design, cyberlearning, online and blended learning models, and web-based patient education and outreach. Current projects include 'The iLab Network' which is developing remote online laboratories, 'Watershed Dynamics' where students connect directly to large-scale scientific databases to analyze hydrology data in their own watershed, and 'EcoCasting' which teaches computational modeling of complex systems through inquiry activities on ecosystems, food webs, and bioaccumulation. The author of numerous book chapters, articles, and conference papers on the topics of online learning, curriculum design, virtual labs and online science, and learning technology and strategy, he holds a Ph.D. in Computer Science from Northwestern University and a BS with Honors in Computer Science and Psychology from the University of Wisconsin-Madison.
Pramod Khargonekar

National Science Foundation
Dr. Pramod P. Khargonekar is the assistant director for the Directorate of Engineering at NSF. Prior to this position, Khargonekar was the deputy director for technology at the U.S. Department of Energy's Advanced Research Projects Agency-Energy (ARPA-E). He is the Eckis Professor of Electrical and Computer Engineering at the University of Florida, a position he has held since 2001, and one he will retain while at NSF. He served as the dean of the University of Florida's College of Engineering from 2001 to 2009. Khargonekar's engineering research encompasses control systems theory and applications, smart grid and renewable energy, semiconductor manufacturing, and modeling and control of neural systems, among other areas. He has received many awards and honors including the IEEE Baker Prize, the American Automatic Control Council's Donald Eckman Award, the Distinguished Alumnus Award from the Indian Institute of Technology, Bombay, and was named a Web of Science Highly Cited Researcher. Khargonekar is a fellow of IEEE. Most recently, he has been a member of NSF's Engineering Advisory Committee, where he provided guidance to ENG on strategic directions.
Sondra Lancaster

Institute for Broadening Participation (IBP)
Sondra is a seasoned professional with more than 20 years of experience with federal, military and non-profit organizations. In early 2014, she joined the Institute for Broadening Participation (IBP) as the Director of External Relations, as well as the Program Manager for the NASA One Stop Shopping Initiative (OSSI) for Predominantly Black Institutions (PBIs), where she works to increase diversity in science, technology, engineering, and mathematics (STEM). Prior to IBP, Sondra worked with the UNCF Special Programs Corporation (UNCFSP), where she developed, implemented, and administered federally-funded workforce development projects for underrepresented/underserved populations in STEM. From 2001-2003, Sondra was a Manager with the Marine Corps Community Services (MCCS), a contract organization with the U.S. Marine Corps at Camp Pendleton, CA where she managed a community center facility and facilitated a series of family advocacy programs for more than 1,400 military family members. Early in her career, and for more than a decade, she was a civil service employee with the Smithsonian Institution and the National Oceanic and Atmospheric Administration (NOAA). Sondra has been trained in Executive Management, Project Management, Negotiation Skills and Leadership Skills, and has extensive experience in grant writing and public speaking. She also holds a BA degree from the University of Maryland University College (UMUC). Overall, Sondra fosters a fundamental commitment to ensuring access to information and opportunities that empower individuals both professionally and personally. She believes that education (formal and informal) coupled with a strategic plan of action and concerted effort is the building blocks to success.
Bruce MacFadden

Florida Museum of Natural History
Dr. Bruce MacFadden is the Curator of Vertebrate Paleontology at the Florida Museum of Natural History. His research interests include fossil vertebrates, paleobiology, and informal science education and the broader impacts of natural history museums. In addition, he serves as the Director for Education and Outreach for iDigBio, which is developing a national infrastructure to support data digitization. He received his PhD from Columbia University
Elijah Mermin

University of California-Santa Cruz
In addition to being the Director of the Broader Impacts Office, Elijah is the UCSC Environmental Sciences Grant Coordinator, specializing in National Science Foundation research and education grants. Since 2011, he has helped researchers at UCSC secure $9.1 million dollars in grant funding. He has worked for a variety of non-profit organizations, including museums, schools, and environmental groups as an exhibit developer, teacher, and grant writer. Elijah earned an M.A. in Museum Studies from John F. Kennedy University in 2002 and an MBA at Cal Poly State University - San Luis Obispo in 2010.
Claudia Merson

Yale University

Ms. Merson serves as Yale University's representative to the New Haven Public School community. She has established a broad array of sustainable programs and partnerships between Yale and NHPS. Most recently she has help to establish Pathways to Science initiative. Serving over 1,000 middle and high school students each year, Pathways is a data-driven approach to helping public school students achieve success in science. Ms. Merson came toYale with twenty-one years experience as a teacher, librarian, program and curriculum developer. She has a Masters in Education from Harvard University and a Bachelors degree in Education from Georgia State University.
Kevin J. Niemi

University of Wisconsin-Madison
Kevin J. Niemi is director of the outreach group in the Institute for Biology Education (soon to become the Wisconsin Institute for STEM Education and Outreach) at the University of Wisconsin-Madison. Kevin received his Ph.D. in plant physiology from the University of Minnesota, taught in the Biology department at Grinnell College, and served as the first education coordinator for Olbrich Botanical Gardens in Madison, WI. He has been with UW-Madison for the past 17 plus years in his outreach and community engagement role. Kevin has provided professional development sessions and presentations in science education in Wisconsin, the United States, and in Thailand. He has served on the professional development committees with both the NSTA and NSELA organizations and as President of the Wisconsin Society of Science Teachers. He is the co-author of a soon to be released book from NSTA Press titled, Introducing Teachers and Administrators to the NGSS: A Professional Development Facilitator's Guide.
Susan Renoe

University of Missouri

Dr. Susan Renoe is the Director of the MU Broader Impacts Network. She formerly served as the Assistant Director of the Office of Undergraduate Research and the Program Coordinator for the National Institute of General Medical Sciences' Initiative for Maximizing Student Diversity, which provides underrepresented minority undergaduates the opportunity to work in research labs. She received her PhD from the Gevirtz Graduate School of Education at the University of California-Santa Barbara and teaches course in public understanding and communication of science.
David Rockcliffe

National Science Foundation
David Rockcliffe is a permanent Program Director in the Division of Chemistry in the Directorate for Mathematical and Physical Sciences at the National Science Foundation. He manages the Chemistry of Life Processes program. Prior to joining NSF he was a faculty member in the Division of Mathematics and Sciences at Kentucky State University where his research was focused on investigating peptide mimics of the active sites of metalloproteins in order to understand structure-function relationships in the metal binding domain. He received his Ph.D. degree in chemistry at Loyola University of Chicago and undertook post-doctoral studies at Texas A$amp;M University
Diane Rover

Iowa State University

Diane Rover is a Professor in the Department of Electrical and Computer Engineering at Iowa State University. She currently serves as the faculty director for the NSF-funded SP@ISU Program and as the alliance director for the NSF-funded IINSPIRE LSAMP Program. Dr. Rover has served as associate dean for academic and student affairs in the College of Engineering and as associate chair for undergraduate education in the department. She began her academic career at Michigan State University. She is a member of the IEEE Education Society Board of Governors. She has served on the Engineering Accreditation Commission of ABET and on the IEEE Committee on Engineering Accreditation Activities. She completed an officer rotation in the ASEE ECE Division and led the ASEE Journal of Engineering Education Academic Bookshelf column as a senior associate editor. She received the B.S. in computer science and the M.S. and Ph.D. in computer engineering from Iowa State University. Her teaching and research has focused on embedded computer systems, reconfigurable hardware, integrated program development and performance environments for parallel and distributed systems, visualization, performance monitoring and evaluation, and engineering education. Dr. Rover is a Fellow of the ASEE and member of the IEEE Computer Society and the IEEE Education Society.
Dan Sarewitz

ASU Consortium for Science, Policy, and Outcomes

Dr. Sarewitz's work focuses on understanding the connections between scientific research and social benefit, and on developing methods and policies to strengthen such connections. He directs the Washington, DC office of the ASU Consortium for Science, Policy, and Outcomes, and has worked on Capitol Hill as a Congressional Science Fellow and as science consultant to the House of Representatives Committee on Science, Space, and Technology, where he was also principal speech writer for Committee Chairman George E. Brown, Jr. Dr. Sarewitz teaches courses on decision making and uncertainty, and U.S. science and technology policy.
Douglas Spencer

Edu, Inc.
Dr. Douglas Spencer leads Edu, Inc. He is an expert in planning, evaluating, and funding large education and training programs. Douglas works across projects to guide Edu, Inc. teams and clients in developing learner-centered education. Douglas has 20 years of experience evaluating education and training in emerging technologies. He has served as an external evaluator for more than 50 projects. His past clients include Cornell University, Harvard University, University of California, the National Science Foundation, NASA, the US Department of Education, The National Institutes of Health, and Annenberg Media. Douglas specializes in evaluating the usability of digital learning. He has contributed to evaluation of online learning platforms for higher education. He serves as an advisor to US federal agencies, blue ribbon panels, and foundations on evaluation of STEM education. Douglas Spencer holds a Ph.D. in Education from Cornell University.
Diane Spresser

National Science Foundation

Dr. Diane Spresser, a former NSF-er, has returned on an intermittent basis to the Office of International and Integrative Activities. During her seventeen years at NSF, she served as a Program Director, an Acting Division Director, and the Senior Coordinator for the Math and Science Partnership (MSP), all in the Directorate for Education and Human Resources. Previously, she was a faculty member in the Department of Mathematics (and Computer Science) at James Madison University for 27 years, the last sixteen as Department Head. She provided administrative leadership and oversight for programs in mathematics and statistics and for the early development of undergraduate and graduate programs in computer science. Currently a Professor Emerita of Mathematics at JMU, Spresser earned her Ph.D. at the University of Virginia and is the author of numerous scholarly and professional publications.
Mary Ann Steiner

University of Pittsburgh

Mary Ann Steiner is doctoral student in the Learning Science and Policy Program at the University of Pittsburgh where she researching how roboticists share their research and expertise with public audiences.
She has held leadership roles at the Science Museum of Minnesota and Carnegie Museum of Natural History where she led the development of teen programs, community collaborations and programing focused on themes of science/society, such as climate change. Her interest in BI is based in the practice of informal science education, policy initiatives of NSF and learning research to better understand how BI experiences are designed and impact scientists and the publics they work with.
Martin Storksdieck

National Academy of Sciences
Martin Storksdieck is the director of the Board on Science Education at the National Research Council of the National Academy of Sciences, where he oversees studies that address a wide range of issues related to science education. Storksdieck previously served as director of project development and as senior researcher at the not-for-profit Institute for Learning Innovation. His areas of interest include factors that influence what and how we learn when we do so voluntarily, and how this "learning" is connected to our behaviors, identities, and beliefs. Storksdieck developed shows and programs on global environmental change for a planetarium in Germany; served as editor, host, and producer for a weekly environmental news broadcast; and worked on local environmental management systems and sustainability for the International Council for Local Environmental Initiatives' European office. Storksdieck holds a Ph.D. in education from Leuphana University (Lüneburg, Germany).
Kaye Storm

Stanford University
Kaye Storm joined Stanford University as the Director of the Office of Science Outreach in January 2008. Prior to that time, she was the founding Executive Director and later the Director of Special Projects at Industry Initiatives for Science and Math Education (IISME), an educational nonprofit in the San Francisco Bay Area specializing in professional development for science, math, engineering and technology teachers.
Prior to IISME, Kaye served as Marketing Manager for the University College London and created engineering graduate fellowship and Japan research fellowship programs for the American Electronics Association. Kaye also taught high school foreign language and humanities in Santa Clara, California for eight years and helped establish the Girls' Middle School in Mountain View, California. She earned a Bachelor's degree from the University of California and a Master's degree in Education from Stanford University.
Richard Tankersley

National Science Foundation

Richard Tankersley is Professor of Biological Sciences at the Florida Institute of Technology in Melbourne, Florida. He is currently on assignment at the National Science Foundation as a Program Director in the Division of Graduate Education. At the NSF, he oversees and manages the Integrative Graduate Education and Research Traineeship (IGERT) Program and its successor, the NSF Research Traineeship (NRT) Program. He also coordinates the Graduate Research Opportunities Worldwide (GROW) program that provides funding for NSF Graduate Research Fellows to engage in research collaborations with investigators in 22 partner countries. Professor Tankersley directs the professional development and training initiatives for Florida's Center for Ocean Science Education Excellence (COSEE Florida) and is the lead trainer for the Center's Presentation Boot Camp program and Broader Impacts 2.0 Clinics.
Larry Weber

National Science Foundation

Dr. Larry H. Weber is a Program Director in the Ocean Sciences Division of the Directorate for Geosciences at the National Science Foundation (NSF). He served previously as Director of the NSF Office of International Science and Engineering (OISE), Head of the NSF Tokyo Office, and OISE Program Director. From 1999-2000, Weber was a fellow in the White House Office of Science and Technology Policy, where he worked on issues related to global change, carbon sequestration, polar research, ocean science and environmental education. Before joining NSF in 1987, Weber was a research oceanographer at Texas A&m University, with international collaborations on projects in the Antarctic Ocean and the Mediterranean Sea. Weber received a Bachelor of Science in Biology from Brigham Young University-Hawaii Campus, and a Doctorate in Biological Oceanography from Texas A&m University.
John Wingfield

National Science Foundation

Dr. John C. Wingfield is the assistant director for Biological Sciences (BIO) at the National Science Foundation (NSF). Wingfield's research has covered a wide spectrum of biology from molecular and organismal to environmental and ecological scales. He joined NSF as division director for Integrative Organismal Systems in September 2010 from the University of California, Davis. His research focuses on neural pathways for environmental signals affecting seasonality in birds and their mechanisms of coping with environmental stress. His research also interfaces with how animals deal with global climate change, endocrine disruption and conservation biology. Wingfield has delivered numerous invited lectures, served on several editorial boards, and held positions as associate editor and/or editor-in-chief for major journals in his fields. He has received many honors from his peers and served as president of the Society for Integrative and Comparative Biology. He also has an extensive record of service to NSF and scientific advisory boards. Prior to joining NSF in 2010, Wingfield was the chair for the department of zoology at the University of Washington from 1999 to 2003, and has held an Endowed Chair in Physiology at UC-Davis since 2007. Wingfield received his Ph.D. in zoology and comparative endocrinology from the University College of North Wales.